Whether partial renovation or complete solution,
refurbishment or conversion,
repair or project management
The KTW Group

Your strong partner in building renovation!
---
Unser Leistungsspektrum
Extension of the DIBt-licence from KTW Sealtex by 5 years
The KTW Group's range of services includes the repair of contaminated collection chambers with the newly developed highly elastic "KTW-Sealtex" surface sealing system with DIBt approval Z-59.31-403.

This recently approved system is installed by experienced and qualified specialists and is certified by the TÜV Süd.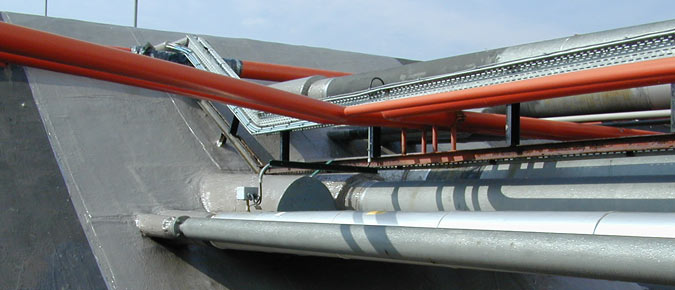 Presseinformation KTW Sealtex (PDF 120KB)
---
WHG Zertifikat
Die KTW Kunststoff-Technik GmbH und die KTW Umweltschutztechnik GmbH sind erneut erfolgreich für die nächsten 2 Jahre bis 2022 als Fachbetrieb nach der Verordnung über Anlagen zum Umgang mit wassergefährdenden Stoffen (AwSV) zertifiziert. (WHG Zertifikat KTW Kunststoff-Technik GmbH und WHG Zertifikat KTW Umweltschutztechnik GmbH)
---
SCC*:2011 re-certified
KTW Umweltschutztechnik GmbH has been successfully recertified for its management system as per SCC*:2011 for another three years by TÜV Thüringen e.V. (SCC certificate)
---
Quality management in accordance with

DIN EN ISO 9001:2015

The KTW Group is certified in accordance with DIN EN ISO 9001:2015 for the "Provision of building renovation services" and applies the quality management system. (Certificate QM)
---
KTW Unternehmensgruppe Imagefilm
Instandsetzung von Hybridtürmen
---

im Um­welt- und En­er­gie­aus­schuss

Wirt­schafts­för­der-Ver­ei­ni­gung Apol­da-Wei­ma­rer Land e.V.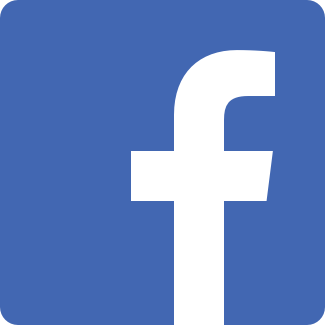 Stay informed
» KTW on facebook
SAVE THE DATE

WindEnergy Hamburg
27.09.-30.09.22
Besuchen Sie uns an Stand B2.EG.420 und hören Sie Dipl.-Ing. Klaus Deininger am 28.09.2022 um 11 Uhr in der Speakers Corner zu "Instandsetzung von Hybridtürmen, auch in großen Höhen und Tragwerksverstärkung mit Sheets auf Carbonfaser-Basis"
Anmeldung unter:
---
Job advertisements:
---
---
Bauleiter/ Projektleiter (m/w/d) OHNE Montage gesucht
OTHER
---
---
NACHLESE
Die KTW war vertreten zur Firmenkonaktmesse CONNECT in der Fachschule Gotha, um mit den jungen Studierenden in den Austausch zu kommen.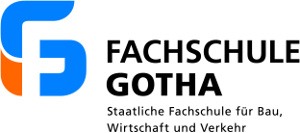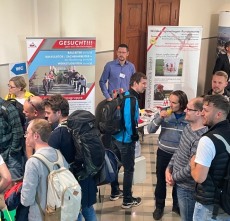 NACHLESE
Am 01. Oktober 2021 trafen wir in der Gemeinschaftsschule "Carl Zeiss" in Weimar interessierte Schüler zum Speed-Dating für das Schulprojekt "Praxistage im Unterricht".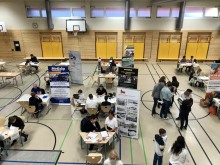 NACHLESE
HUSUM Wind 14.-17.09.2021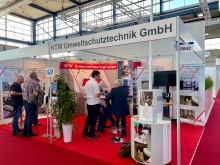 Endlich schnelles Internet!
Spatenstich zum Glasfaser-/Breitbandausbau mit der Thüringer Netkom in der KTW am 22.07.2021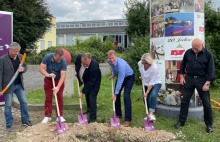 ---
Best-Practice-Beispiel

Die KTW wurde von der BG RCI als Best-Practice-Beispiel bei der praktischen Umsetzung des CoV2-Arbeitsschutzstandard benannt.
Hygienemaßnahmen Corona "Best Practice am Beispiel der KTW" (PDF, 800KB)